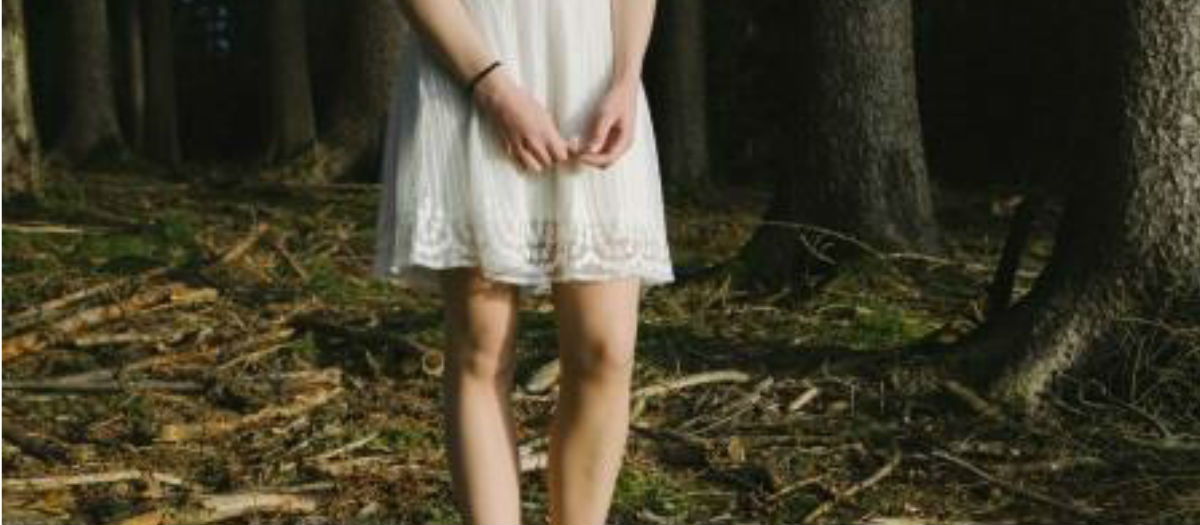 Well Dressed
by Lori Hartin on
August 11, 2015
This past weekend, my home church sponsored its second annual Girls Garden Party, a special day of pampering just for young ladies in their teen years. I'm excited to report that Ladybug Women's Ministries had the privilege of donating some brand new Bibles, so that the girls attending would not only have their physical bodies fed, but their souls as well. There were nearly 40 young ladies signed up to attend!

It was the first time my nieces got to attend, and one of them came home with a special gift of a brand new dress, one that the featured speaker had asked her to model in a mini fashion show held during the party. New clothes are often one of those things that make us feel really good about ourselves, but the speaker had told my niece that this dress was especially shaped for her figure and as a result, she would be able to wear it well.

You know that feeling—when you find something that just fits.
You feel like a million bucks!

It reminds me of the verses found in the Bible where the prophet Zechariah speaks of Joshua the high priest standing before the Angel of the LORD and Satan standing as his right hand to oppose him. The LORD reprimanded Satan, declaring that Joshua had been plucked from the fire, saved from destruction. (Zechariah 3:1-2, NKJV). Then the verses go on to tell us of Joshua receiving new clothing, rich robes of righteousness.

Joshua stood motionless before the Eternal's messenger,
still dressed in filth-covered clothes, as if recently returned from captivity.
Special Messenger of the Eternal (to the other heavenly council members):
Remove the filth-covered clothes from this man.
(to Joshua) Just as I have taken away your dirty clothes,
I have taken away your guilt from you.
In place of those clothes, I will dress you in pure, expensive garments.
Then you will be ready to serve God and lead the festival.
Zechariah 3:3-4, The Voice

In spite of his accuser's best attempts, Joshua was made righteous before God. The pure, expensive garments were given to Joshua, not something he could just go pick off a clothing rack. Joshua was dressed, not handed a new outfit and told to put it on. God dressed him.

Just like my niece was given a brand new dress, especially designed for her figure, God longs to give us a new outfit, too—one that has us feeling like a million bucks. One that we don't have to go searching for, through rack after rack, and has us contemplating taking a mortgage out on the fitting room. Instead, it's found in one place—the gift of Jesus Christ.

I will sing for joy in God, explode in praise from deep in my soul!
He dressed me up in a suit of salvation,
he outfitted me in a robe of righteousness,
As a bridegroom who puts on a tuxedo and a bride a jeweled tiara.
For as the earth bursts with spring wildflowers,
and as a garden cascades with blossoms,
So the Master, God, brings righteousness into full bloom
and puts praise on display before the nations.
Isaiah 61:10, The Message

Many of you have probably watched movies where ladies need assistance in dressing themselves. I'm chuckling as I think of Scarlett O'Hara having her corset cinched by Mammy in Gone with the Wind. Such pieces of clothing would be hard—if not impossible—to put on ourselves. This is not unlike the spiritual clothing that Christ has provided for us. Through good deeds and well-meaning intentions, we can try to dress ourselves in holiness, but it simply cannot be done. We have to allow Him to clothe us, we have to hand over our filthy garments, and allow God to dress us up.

Will you accept His gift of a new outfit—the outfit that fits perfectly?

The One designed especially for our souls.
back