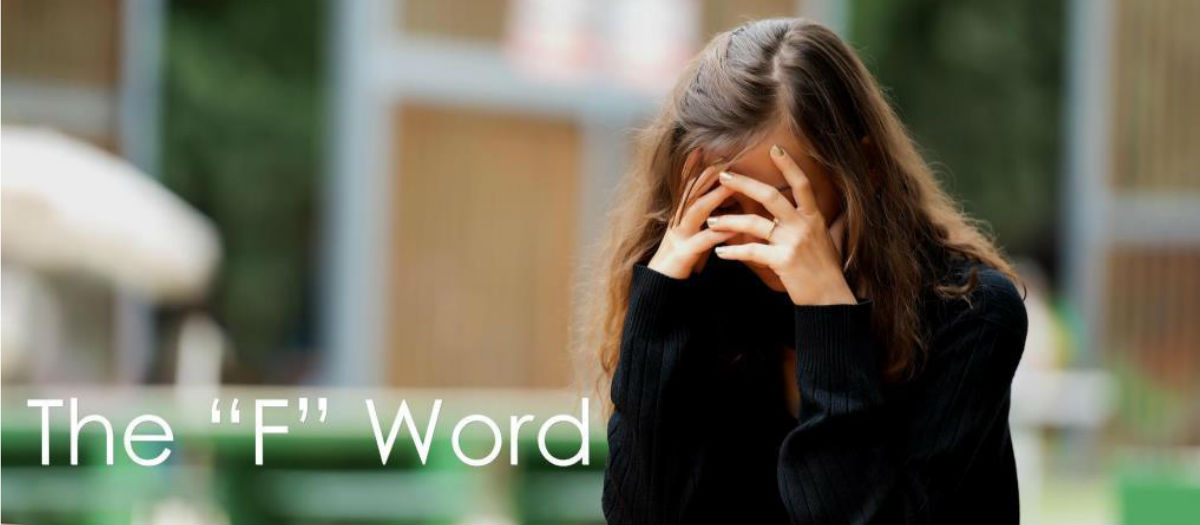 The F Word
by Lori Hartin on
September 1, 2017
I used to hate sitting down to do it. But it had to be done.

It was the inevitable "lessons learned" de-briefing that followed every ministry event. And while my team could celebrate the victories and the ultimate outcome, it was always necessary to examine the failures, too.

Failing. Oh, how I hate that word!

Yes, it goes without saying that sometimes you can't avoid failure. And we've all read articles on why failing at times is important. We know there are times that we will indeed fail. And we know that there are always valuable lessons to be learned from it.

Another thought to consider is that there may be times when failing is absolutely necessary so that you can open the door that is yours to walk through. Some of the greatest figures in history are great because they failed at something. Consider the following individuals:

Fred Astaire – Remarks on Fred Astaire's first screen test read, "Can't act. Can't sing. Balding. Can dance a little."
Walt Disney – The man that brought us Mickey Mouse was fired from jobs and rejected for loans numerous times. One employer felt that he "lacked imagination and had no good ideas."
Vera Wang – Before becoming a famous fashion designer, she wanted to be an Olympic skater, but didn't make the 1968 team. Later worked as an editor for Vogue Magazine but was rejected for the "Editor-in-Chief" position.
J.K. Rowling – This single mom lived off welfare before becoming the best-selling author of the Harry Potter series.

And then there was that guy that heard from God and wrote the Bible! The Apostle Paul wrote the majority of the New Testament from prison. I imagine he may have had a different plan for ministry, but God had anointed him for a unique mission. And 2,000 years later we are still learning from this great teacher. I'd say that he was a success, even behind bars!

As much as we'd love to avoid it, life will always see failures. And there are valuable lessons in those failures. Failure is also a good opportunity to remember that God never fails us.

"Be strong, be bold, don't be afraid…for Adonai your God is going with you.
He will neither fail you nor abandon you." Deuteronomy 31:6
back