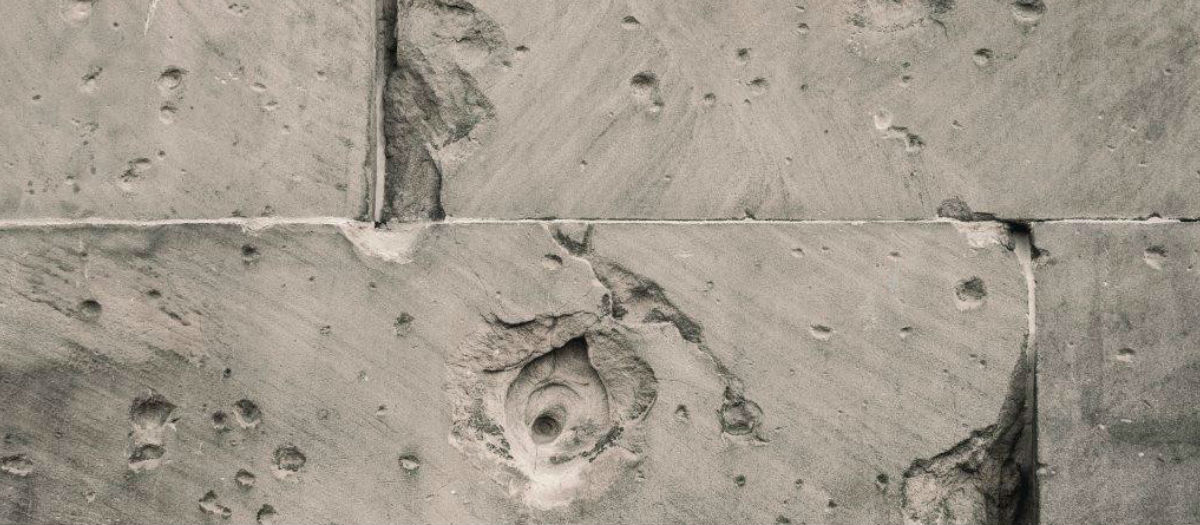 SOLID
by Lori Hartin on
February 17, 2014
I groaned at the thought of what the next week was going to entail. The electrical work that had to be done in the office where I was employed ten years ago included not only a complete removal of most of the furniture, but it also meant that the three of us who worked there would be sharing a desk for at least 72 hours.

Sharing a desk was not a problem for me. I was able to look at the end result and see that in the long run, the electrical upgrade would be well worth the few days we'd have to rough it. However, for my two younger associates, it was the end of the world. In addition to complaining loudly at the inconvenience of it all, their body language and demeanor displayed every disgruntled feeling they felt in that week every moment they felt it. Pasting a smile on my face, I tried to provide positive reminders that in a few short days, it was all going to be worth it. They weren't having it.

And I'll admit—72 hours later, when a test of the concrete proved that a proper curing hadn't taken place—even I groaned and wanted to lead a revolt. The company that was doing the work cautioned us not to even think about returning desks and chairs to their original positions until a solid cure had been achieved. As I look outside at the January weather, I felt hopeless. My mood felt as gray as the concrete, and I said as much to the company's project manager on the phone.

It was at that point she said something interesting. She remarked that concrete tends to cure better in cooler weather, further explaining that concrete exposure to continuous higher temperatures would have a faster set time, but could result in a decreased strength and slab breaking if not properly cured.

I remember thinking that the weather would work against us, but in fact it was going to help a little. What an encouraging phone call that was!
Although I certainly desired a faster set time, the last thing I wanted
was to uproot the office again should unexpected breakage occur.

Breakage that might be initially covered up under the carpet
that was installed over the work, but would eventually become evident.
I can't help but think how this process can be compared to our lives. We are mixed, and tossed, and hauled to new places. Sometimes, we are dumped into a form of sorts. Then we sit and wait, in cold weather no less. People tread on us, we're smoothed out, people tread more, and it goes on. Then the magical day comes when we are set, cured, and—yes!—solid.
"Consider it pure joy, my brothers and sisters, whenever you face trials of many kinds, because you know that the testing of your faith produces perseverance. Let perseverance finish its work so that you may be mature and complete, not lacking anything." –James 1:2-4, NIV
Let me encourage you that if you are sitting in a cold weather season, waiting for a curing process of sorts, you may be feeling like you will never be solid, but one day you will be stronger. God's Word guarantees you will be better prepared against breakage. You won't be cracking and breaking under a nice cover. You will be SOLID.
back