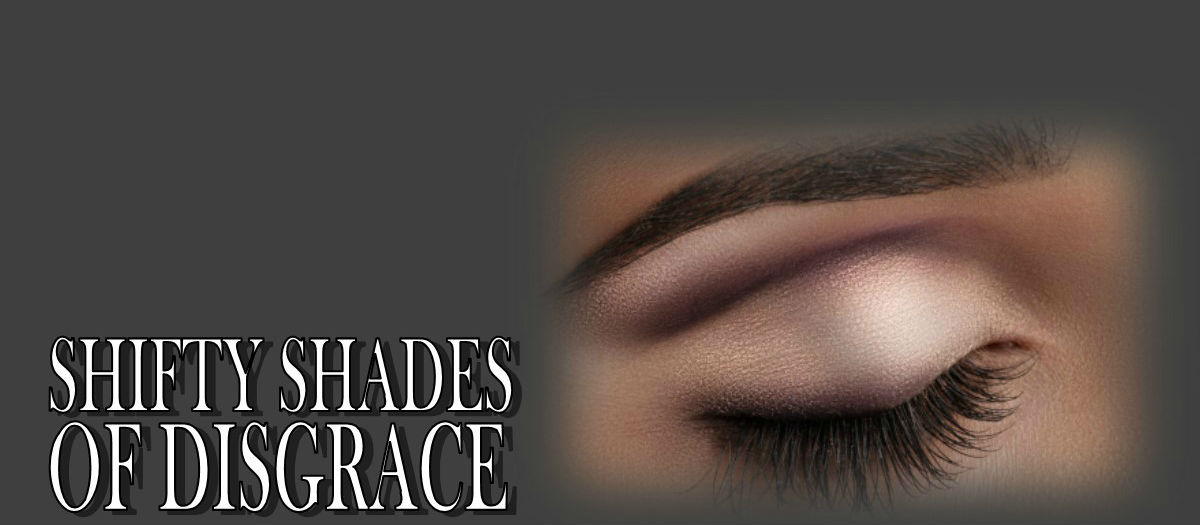 Shifty Shades of Disgrace
by Lori Hartin on
February 12, 2018
"My child, if sinners entice you, turn your back on them!" –Proverbs 1:10, NLT
Now that—for the most part—my boys are raised, I can focus on being a girl.
Translation: I now have time to experiment with makeup palettes, take my time at the costume jewelry shops, and we won't even go into my newfound obsession with cute booties (although I did find an adorable red pair that have gotten more compliments than all the other pairs combined).
I have found a couple cosmetic brands that boast racy shade names. On my eyeshadow palettes, I can select anything from "what you're only supposed to be in front of your husband," to "what the hormonal teenage boy would call you if you wouldn't let him get past first base."
But in my experiments with the perfect highlighter shade, I have found one to be particularly desirable. It brushes on smoothly, it goes with almost anything, and it has become my "go to," no matter what color scheme I am wearing. It. Is. The. Perfect. Shade.
The only downside is to decide if wearing this shade is worth the sensitivity reaction it presents my eyes with the next morning. I can always count on seeing redness for several days following—bloodshot eyes that are representative of a night of heavy drinking. Only all I did was wear eyeshadow.
The name of this eyeshadow shade? Sin.
Can you believe it? Of course, you can! But what an amazing reminder this shade in my palette serves as it points to the consequences of literal sin. Like the cosmetic brand boasts—compliments every skin tone, glides on smoothly, easy to apply and play with—sin can certainly look good and seem perfect as you're contemplating it. But the consequences are always damaging, and the effects long-lasting. Shifty shades of (dis)grace in a palette that is just oh-so-tempting.
Don't buy into the alluring advertisement. Your eyes—and heart—will be forever grateful.
back