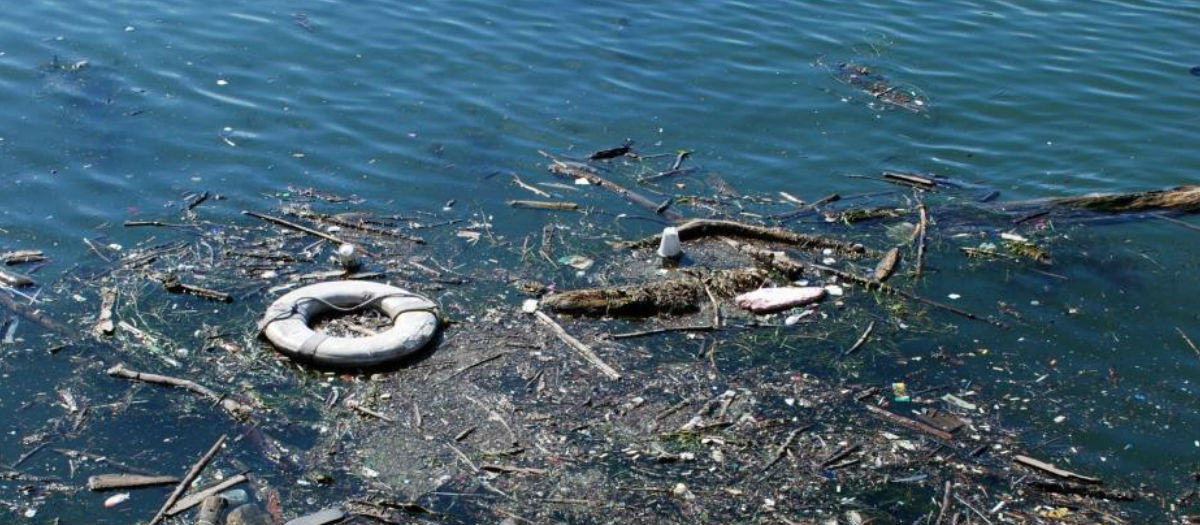 Sea of Debris
by Lori Hartin on
April 2, 2014
What a bittersweet few weeks it has been in the news. Recently, after watching many different accounts and updates, most of us have heard that the Malaysian government gave official word that Flight MH370 ended in the Indian Ocean. On one hand, the sobering reality has extinguished the flickering flame of hope for the families of the 239 lives on board. On the other hand, there is a sense of closure to the mystery of the missing plane.

One part of this event has especially resonated in my heart. In later reports, there was news that possible aircraft debris had been spotted and that search crews would be focusing in that part of the ocean.

Yet, another problem rose in the wake of this development.

Although satellite images initially looked promising, there was a great deal of concern over the amount of garbage floating in the particular area where the debris was initially spotted on satellite. This extensive amount of debris could make the search difficult at best for even the skilled eyes of the search crew.

With this concern piquing my interest, I read articles on this problem that affects a lot of our water sources. It was both fascinating and informative to review so many perspectives on the growing "garbage in the sea" issue.

And then, almost instantly, a remarkable thought struck me.

There is never too much trash for God.
He can see past all of our human garbage. All of our life's debris.

"I have called you by name—you are mine. When you pass through deep waters, I will be with you; your troubles will not overwhelm you." --Isaiah 43:1-2, GNT

"Are not five sparrows sold for two cents? Yet not one of them is forgotten before God. Indeed, the very hairs of your head are all numbered. Do not fear; you are more valuable than many sparrows." --Luke 12:6-7, NASB

We can be surrounded by broken pieces left behind by destruction and despair, but God is able to reach right through the fragments of trauma and tragedy. And He can always find us.
back