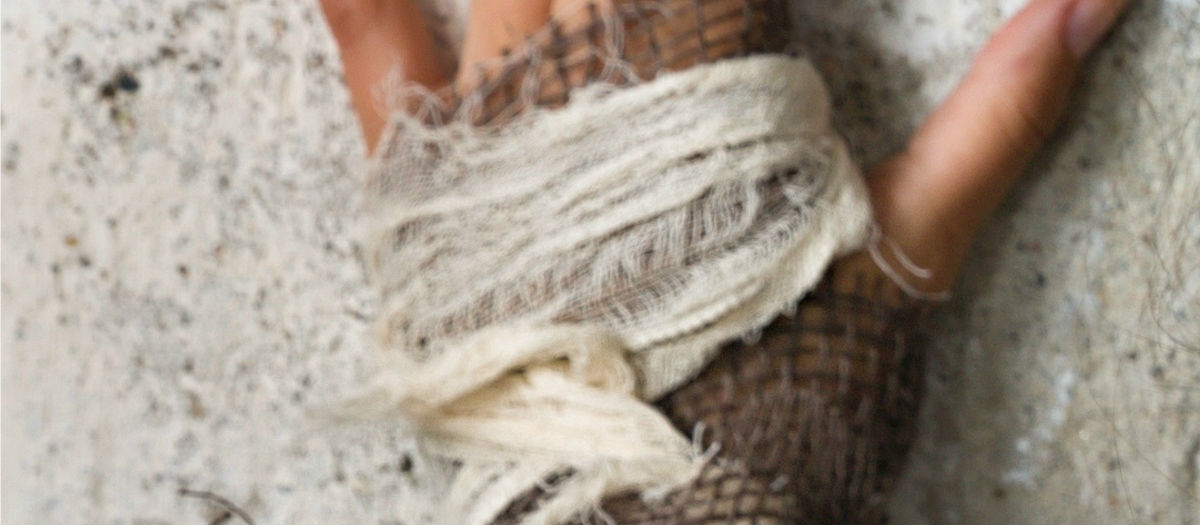 Removing the Grave Clothes
by Lori Hartin on
June 7, 2017
I thought everything was fine.

After all, God had restored me. Literally. Physically. Spiritually. Emotionally.

After four years of intense and continuous trials that included the dissolution of a ministry, agony in friendships, and—oh yeah—an ongoing battle with that pesky thing called cancer, 2017 was ushered in with an enthusiastic outlook that reflected the new things that God was doing in me.

Yet despite the restoration work that God had clearly performed, I found myself unable to truly walk in the freedom of His goodness. Did I share of His work? Absolutely. Did I believe it? Unequivocally.

It was only on a Saturday afternoon in a safe place with friends that I could realize why I was not walking in the freedom that God had intended for this new season. A prayer partner helped me to see that although God had completely restored all that had ceased to function, I was living as though I were still bound by the effects of those failures and trials.

In the Gospel of John, Jesus visits the grave of a friend. Lazarus had been dead for four days. Absolutely and unequivocally dead. But when Jesus shouted, "Come out!" Lazarus walked out of his tomb and was completely restored to life.

But even though he was now raised to life, Lazarus had walked out of his grave still bound with grave cloths, the wrappings that had been used to prepare his body for permanent burial. He was absolutely alive and restored, but still tied up and certainly not walking in complete freedom.

"And the dead man came out, his hands and feet bound in graveclothes,
his face wrapped in a headcloth. Jesus told them,
'Unwrap him and let him go!' "
–John 11:44, NLT

There are so many amazing truths and illustrations in this story, but I share this specific verse because if you're not careful, you may miss an important point. Jesus didn't ask Lazarus to remove his own grave clothes. He instead commanded those around him to do it for him.

I needed those around me to help me remove my stinky, smelly grave clothes—those thoughts and behaviors that were keeping me bound, and keeping me from experiencing the true restoration that God had performed. I share this with you, because there is likely someone in your midst that needs to have his or her grave clothes torn away so that true freedom can be present—and be lived. Friends, we need to be watching for those who are bound. Let's be careful to not let them live with any reminders of death, but rather release them from any restraints that would prevent them from truly walking in freedom. Unwrap them and let them go into the fullness of life!
back