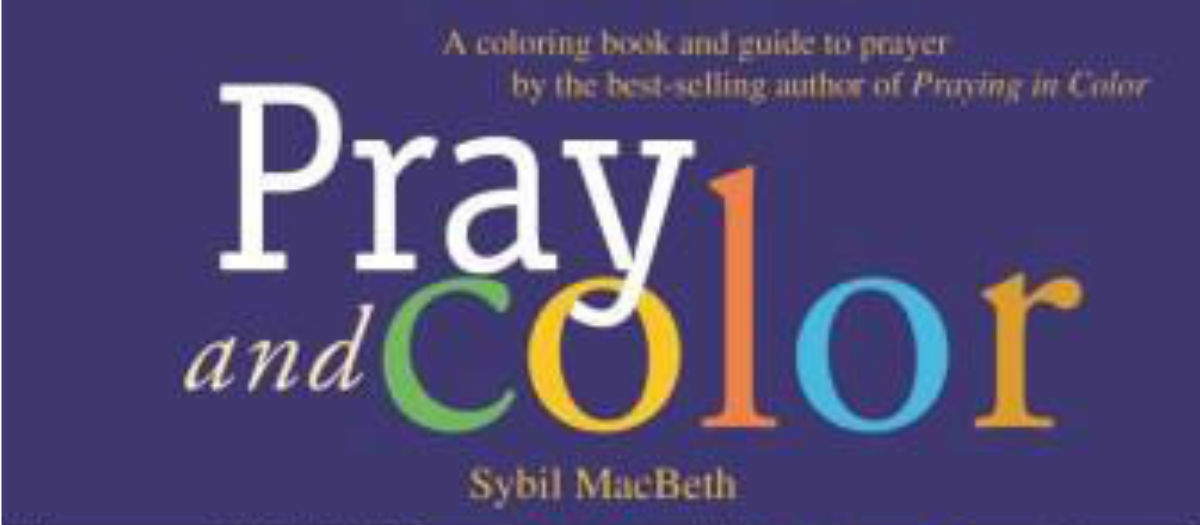 Pray and Color
by Lori Hartin on
July 11, 2016
The cover invites me to, "Try coloring as a bridge to an island of inner quiet and prayer."

Oh, how peaceful that sounds!
And how my soul craves that inner quiet in noisy times.

Sybil MacBeth's newest work, Pray and Color is an excellent follow-up to her original work, Praying in Color: Drawing a New Path to God. Her unique approach to "drawing a new path to God" caught my attention a few years ago, and I have frequently used the system to develop breakthroughs in my own prayer life. The result has been refreshing, eliminating distractions and allowing me to keep my focus on the prayer in my heart—and at my hand.

But this latest offering goes further, and tackles the reader's doubt that he or she can be successful at praying in color, because, as the author clearly states upfront, Pray and Color is for people who (including but not limited to):
like to color

feel inadequate about their drawing skills

have never colored

struggle with prayer (is this just me?)

want a way to incorporate their hands and eyes into prayer

want to see their prayers
want a new way to pray
And even if the reader might doubt that he or she fits into any of the above categories, one look inside the book will ease minds with the clear arrangement. It reminds me of some of my favorite study books – reading material up front, and hands-on pages in the back. In this case, all of the instructions needed to embark on a colorful prayer life is right up front, with the actual coloring pages in the back that I can begin working on once I feel comfortable to move forward.

Simply put, Pray and Color is for anyone who will pick the book up, open it up and explore. I can't wait to recommend and distribute this coloring book within my circles. With the current popularity of adult coloring products, Ms. MacBeth's timing of this book is genius!
back