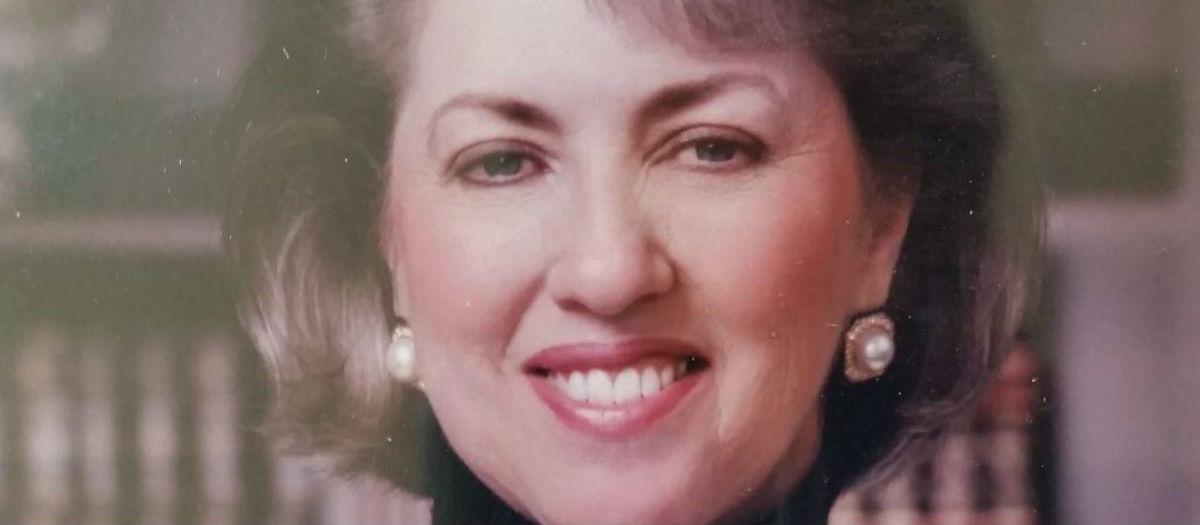 Hospitality with Flair!
by Lori Hartin on
April 16, 2015
Today I discovered a great leader that personally ministered to me has gone to her true home in heaven. Priscilla Wilson Taylor was a district director for Women's Ministries with the Northern California/Nevada District Council of the Assemblies of God. When she retired in 2009, I had the privilege of sharing at her celebration how she touched my life one quiet night at a small church gathering. I would like to share the tribute I wrote for her with you today.

The two papers have been folded and unfolded many times. They've been stapled together, and have been paper-punched for a binder. The packet proudly displays flecks of batter on page 3, knowing that the Triple Chocolate Cake recipe has impressed those who can't be impressed. It has survived four moves, one divorce, and two teenagers. It provided a young single mom an appetizer recipe that defied even the most challenged budget, yet presented beautifully beside countless other expensive dishes at the office potluck.

At the top of page 1 is a small description of what Christmas' first family faced: His name is Joseph. Her name is Mary. Poor and cold, alone and unknown, they trudged through the streets of Bethlehem, looking for a warm place to bed themselves and their unborn son. Finding an Inn, they knocked on the door and asked, "Sir, we are tired and alone, may we bed here tonight?" "That is not possible," the Innkeeper replied, and quickly closed the door to keep out the bitter cold…

Obviously, this Innkeeper could have benefitted from a lesson in hospitality with Priscilla Taylor. And yet, even with out warm hospitality or open arms, a Savior was born in the most humble surroundings. A true Masterpiece, the Master, was revealed that special night without any feast or celebration awaiting Him. His birth made the feeling of being poor and cold grow dim.

Well over twelve years ago, Priscilla came to a small fellowship room in a small church in a small town to show a few ladies just how to perfect the art of hospitality. She shared the story of the Savior's glorious birth in humble surroundings as she designed culinary works of art. I was particularly impressed with her warm smile as she carved beautiful birds out of simple fruit, and gave us tips on how to survive the first few awkward moments of any dinner party or gathering.

She shared with us an idea that I've long held onto, even with the most simple menu – "The eye eats before the palette!" and I've passed this priceless advice onto all of my friends and colleagues through the years. The evening was full of laughs, fun, and love as she carried on with us ladies in that small fellowship room. Her upbeat attitude brought a smile to my face, and I remember thinking, "I really want to know this lady!"

Priscilla's evening with us was something I held onto in my heart long after she was gone. She came to our church during a time when my own world was falling apart, and I had little hope of ever wanting to put these ideas for garniture, centerpieces, and lighting to use. Yet something about her warmth made me hold onto the two pieces of paper titled Hospitality with Flair!

Weeks after she had gone, I pulled it out and found an appetizer recipe that obeyed the rules of a single mom's budget. I was able to carry that dish of candied bacon to our office potluck proudly, and I felt like I was being honest when I told colleagues that this delicious recipe came from a friend.

After the Lord restored me and gave me a new life in a new town, and a new church family, it was even more joyous to pull out those worn stapled papers and smile as I realized that God knew I'd need them some day even when I didn't think I would. And now, many years later, it has been fun to watch others bite into Triple Chocolate Cake, and wonder how in the world a cake could taste so good!

Priscilla Taylor touched my life even though she doesn't know it, and all because she has been willing to be used by God, sharing her gift of hospitality as she has ministered to a countless number of women throughout the Northern California & Nevada District and beyond. Hospitality with flair is something that Priscilla knows how to provide, and knows how to share.

Even now, I refuse to part with those precious two sheets of paper. I have my own collection of recipe creations, and an organized accumulation of self-made culinary masterpieces, but those two modest sheets of paper with the batter splatter, margin notes, and creases are proudly nestled next to the bright white pages in their original form. It helps me to remember that even when we feel hopeless, God is at work always, getting ready to take us from humble places and place us in a bright white surrounding to be able to do great things for His Kingdom.


Priscilla Wilson Taylor
Well done, good and faithful servant!
back