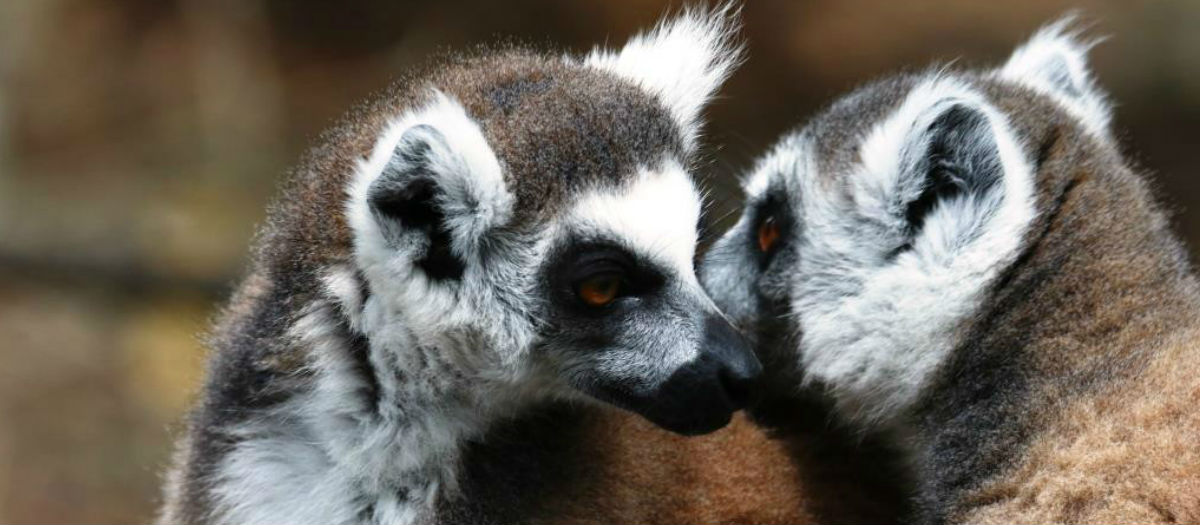 Castaway
by Lori Hartin on
July 14, 2014
Recently, my sister asked me to see a short film at our 3D theatre with her. It was called Island of Lemurs: Madagascar. The film covered the work of Dr. Patricia Wright's project to study and help the endangerment of the many species of lemurs that live on the island of Madagascar. Some points I took away from the film have remained with me for the last several days. First, the lemurs arrived on the island as castaways, but over the millions of years there have multiplied into many diverse types of species. Additionally, the different types of species have had very different fates.

The Indri lemur has never been able to survive in captivity
and are now considered critically endangered.
The Ring-Tailed lemur has developed an amazing ability
to adapt to different types of surroundings
and that has resulted in a better fate for this family of primates.

On a whole, the lemur is a very social animal and will not necessarily shy away from humans who walk amongst them in their natural habitat. They crave community and babies cling to their mamas all day long. And they sing to each other as they swing in the trees. Additionally, it is the female that leads the pack and decides the fate of those in her community—what they will eat, when they will eat, where they will reside, when they will move.

As a woman in leadership, I chuckled at that portion of the documentary.

But beyond the cute antics of the animals, and the funny comparisons I mentally drew between human life and the lemur, there were also meaningful similarities. The Bible tells us "Friends, this world is not your home, so don't make yourselves cozy in it." (1 Peter 2:11, MSG). In many ways, we have arrived on this earth as castaways, and while we are also warned to live above the culture of the world, I do think our ability to make a difference in our communities and our ability to "multiply" does depend on our willingness to adapt in uncomfortable circumstances. Jesus was the best at this—He didn't compromise Himself, but He was still approachable. He didn't condemn, yet challenged others to live differently. Those around Him learned that there was a way beyond mere survival…they learned how to thrive. They learned what they were made for.

I hope you are reminded this week that you have a special purpose, too!
We can be more than castaways on a strange island.
Our stories are diverse and multiply the family of God. And all the while He is singing over us as we go about our day, interact in our communities, and share our lives!
back