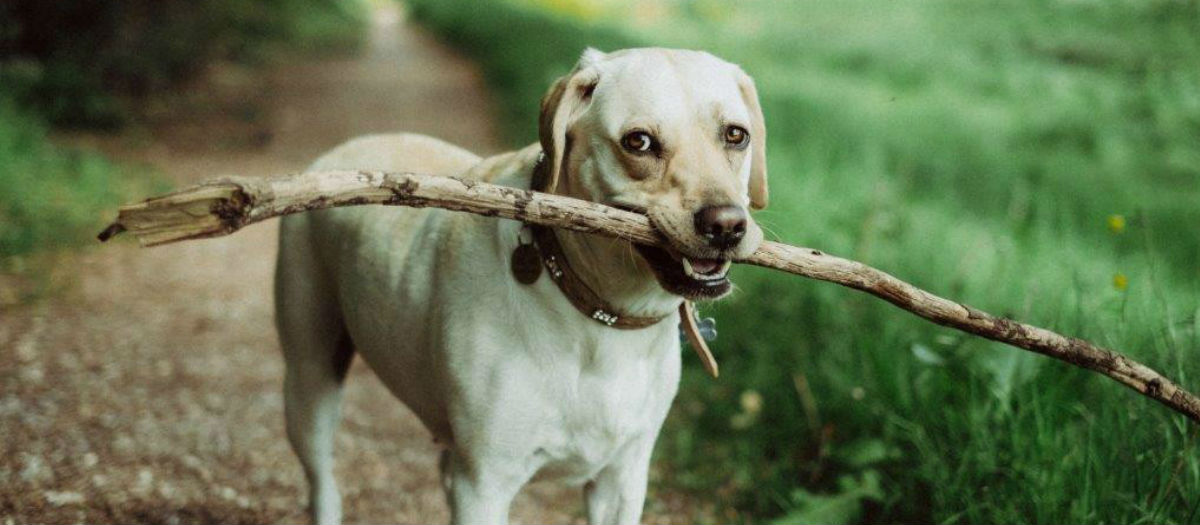 Bones
by Lori Hartin on
January 6, 2015
It never ceases to make me chuckle. It never ceases to make me wonder why she doesn't figure it out.

For the past few days, our pet Lab has been enjoying an oversized rawhide bone that she received from a family member at Christmas. She picks it up with her teeth, and after a few minutes of pondering burial, followed by unsuccessful attempts to swallow it whole, Rylie takes the bone clamped in her teeth and begins to shake her head furiously. From my human eye, it's obvious that the bone is just too big for her to manage. In a few weeks, when she starts gnawing at the ends, the bone will whittle down to a size easier to handle, but for now this dog is content to take those futile steps each day…half buried, then dug up, clenched jaw, and then once again back to furious head shaking…all the while never changing the bone's shape or size.

It's still there, as big as ever.

But the chuckle that left my lips today was instantly followed by the realization that I've had my own bone in life. It's a bone that doesn't have the label Hartz™. It isn't marketed by Petco™. It's a bone called worry. It's a bone I've picked up and pondered with my head tilted sideways, wondering what I will do with it. Will I bury that concern? Will I try to stuff it down inside whole, not chewing and dissecting it so that it won't sit at the pit of my stomach causing agony? Or will I just hold onto it, clenching my teeth and wringing my head—err, hands—until I am absolutely too exhausted to think about it until another day comes?

"When I am afraid, I will put my trust in You."
--Psalm 56:3, NASB

If I put my trust in the God I serve, then the bone becomes just a little more manageable. Prayer whittles it down end to end… and thanksgiving overpowers the too big to handle rawhide of it all—that rawhide that can appear so tough. And I no longer have to sit around shaking my head or wringing my hands until I stop simply because I'm exhausted. No, I can stop because I'm at peace. The bone is buried. I can rest.

Rylie will finish her day soaking up the little bit of sun that is shining on this cold winter day. I will spend the rest of the day soaking up the Son that shines in spite of bitter cold. And both of us will be at peace. But she will snore louder.
back