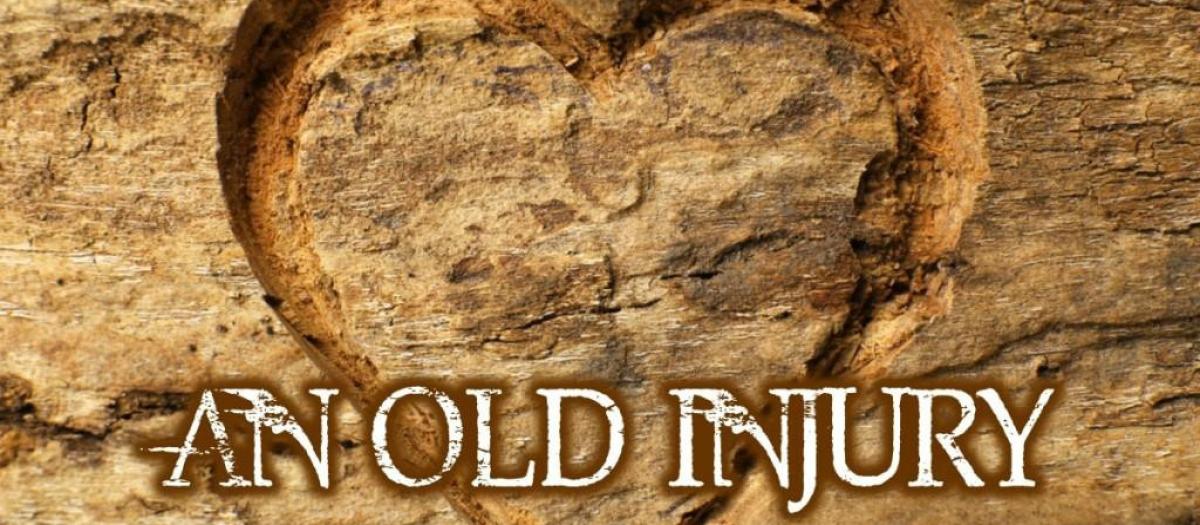 An Old Injury
by Lori Hartin on
May 7, 2018
"The Lord builds up Jerusalem; He gathers together the outcasts of Israel.
He heals the brokenhearted and binds up their wounds." –Psalm 147:2-3, NKJV
Recently, my past stopped by for a visit.
Listening to a message, the speaker reviewed verses where Jesus draws attention to the matter of divorce in His Sermon on the Mount, I was reminded that a broken marriage is part of my history.
And while these verses have been rightly divided and examined, and I've healed from the sting of when they've been taken out of context by "well meaning" folks, there's still a little part of me that twinges when I hear them read aloud.
There have been moments when we'll see a former athlete cringe as he takes a step, commenting, "It's that old football injury," and chuckling as he fondly remembers the fall season and the cheerleader he dated.
My old injury, however, doesn't bring similar nostalgia.
Instead, images of confused little boys and reminders of hurtful words are stirred. It is a handful of memories I'd love to forget. It's a statistic that I'd give anything to not be. It's an F on an exam.
Oh yes, I've had the make-up opportunity, and I've come out stronger. I live an amazing life, and I know God has redeemed every hurt, every broken piece. I no longer feel the condemnation I once experienced. But the scar is still there…a reminder of an excruciating time in my life.
But, also…a reminder that
God redeemed every broken piece
.
Scars mean you survived. Scars are a reminder of what you've been through, but not where you are now. Scars tell a story. That story can encourage others when they have memories they want to forget, when they feel like a statistic, when they feel like they've failed one of life's exams.
Scars are evidence of healing.
We know that Jesus bears the scars of the cross on His hands. Yes, He bore excruciating pain. He heard hurtful words and saw confusion on faces. Nails kept Him on a cross where He suffered and bled and died. And rose again.
And redeemed every broken piece
.
Yes, He bears the scars on His hands. The same hands that can reach deep into our hearts and bind up wounds that feel like they'll never heal. The same hands that carry our hearts to a new life, allowing us the strength to rejoice, even when our past shows up.
back